Small Business T-Shirts

Make your small business look great in t-shirts you'll love.
Get amazing results from the team that makes outfitting your small business their business. We put your success over our success with free design, free shipping, and a satisfaction guarantee. You're going to love your small business t-shirts.

Free Design
Our expert designers are excited to help you create an amazing design for your small business t-shirts. And your custom design is free.

Free Shipping
Your small business t-shirts arrive on time with free 2-week ground shipping. Rush or Miracle Delivery get it there even faster. Charges apply.

In Business For You
We're at our best when we're serving your business needs. If we can help your small business grow, we'll be satisfied we've done our job.

Your Guarantee
Your small business t-shirts will arrive right on time and looking incredible, guaranteed. If you're disappointed in any way, we will make it right.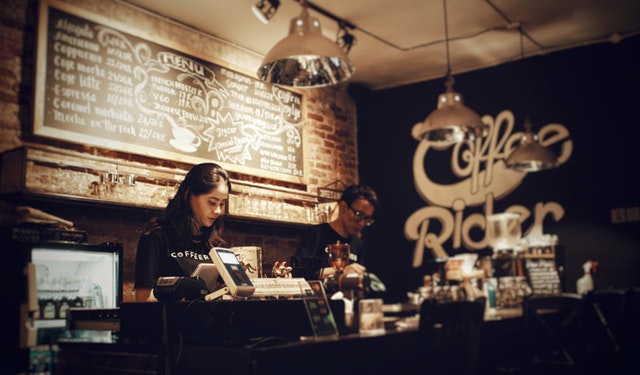 Small Business T-Shirts Make a Big Difference
As your small business grows, you face a lot of decisions and opportunities. But everything comes with a cost. Your burden is to choose the right growth initiatives in which to invest. If you don't have t-shirts (or other logo branded apparel) featuring your logo, you're missing out on one of the key brand recognition and growth drivers there is.
Today, small businesses are missing out on 4 important results when they don't make branded t-shirts part of their outreach effort.
Walking Billboards
Go outside right now and walk down the street. You're bound to see people wearing t-shirts featuring the logos of businesses they work for or have affinity for. And whether you recognize it or not, you are impacted by those brands in one way or another.
T-shirts put your brand on every street and in every place where your customers or employees go.
Pickup Lines
It's not that easy to come up with the perfect line to start a conversation with someone, but with the right shirt acting as a conversation starter for you, your employees, or your happy customers, you can get your product and name out there in conversations you never could have started on your own.
T-shirts give you an opportunity to talk about your brand.
Sell While You Sleep
You can't be everywhere all the time, but with great small business t-shirts, your name can be. You've spent lots of time working on your brand, your mission, your corporate values, and your logo. Now it's time for those important elements to work hard for you.
T-shirts do your work for you when you can't be there.
Attract Talent
It's not easy drawing the best employees and talent to work for you. But talented people are what make your business work. When they see your brand being worn by people they admire and respect, they will be intrigued, attracted, and encouraged to start pursuing you rather than you recruiting them.
T-shirts act as a recruiter for your business to draw the best of the best to make your company better than ever.
Small Business T-Shirts