Dance Studio T-Shirts

Make your Dance Studio look amazing in t-shirts you'll love.
Unite your dancers in t-shirts designed by people who care that your dance studio is successful. By putting your success before our own, we're able to do more for you than you ever thought possible. We'll design the best dance studio t-shirts you've ever had.

Free Design
Our team of design experts are waiting to help you create the best design for your dance studio t-shirts. Custom design is included free.

Free Shipping
Your dance studio t-shirts will be delivered on time via our free, 2-week service. Rush Delivery is also available if needed. Charges apply.

In Business For You
Our business is to serve businesses like yours with great t-shirt design. We're here to help you your dancers look awesome in your best t-shirts ever.

Your Guarantee
Your shirts will land right on time and just as you want them, guaranteed. If you're not super thrilled with your order, we promise to make it right.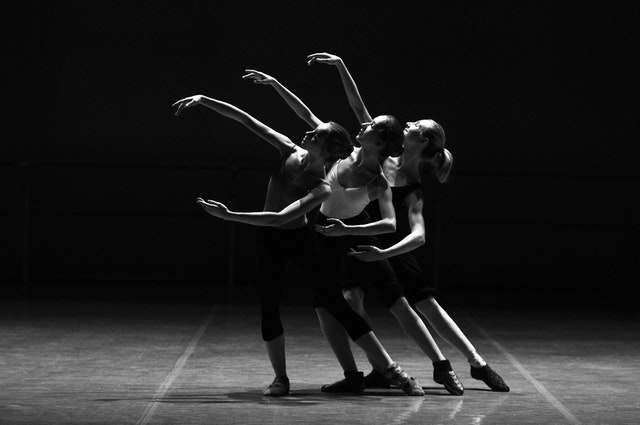 Dance Studio T-Shirts Make All The Difference
Marketing a small business is hard. And with competing studios serving dance, pilates, gymnastics, and martial arts, it's easy to blend in and even harder to stand out.
But your local dance studio has one advantage over the big brands. Your dancers, faculty, and supporters live and work alongside your target market. So when you outfit your dancers (and dance moms, obviously) in t-shirts that are comfy and cool, they do the marketing for you!
Here are 4 amazing ways your dance studio t-shirts do your work for you – even while you sleep!
Walking (Dancing) Billboards
Our daughters can't stop dancing. Whether they're in the studio, in the kitchen, our out at the grocery store or mall, they are rehearsing moves in their heads – which always comes out in their bodies. But when they're wearing their dance studio t-shirts, the attention always comes back to the studio. People can't help but notice that your studio turns out amazing people who can't help but to dance… everywhere!
Team Atmosphere
Whether you want to hype up your competition team or simply unite your students as one big dancing family, you need dance studio t-shirts and apparel. Your branded gear acts as a catalyst to draw them together under your roof, and more importantly, out in public. There's nothing more exciting to outsiders than to see the happiness and fun being had by the insiders. Soon they'll be asking how they can be part of your studio team.
Keep 'em Coming Back
It's not fair, but even when you treat your students like queens and kings, they sometimes leave to another studio or quit dance altogether. But with a cool souvenir like your dance studio t-shirts, and all the good memories they have with your amazing faculty and fellow students, they'll want to come back every year until they move on to NYU or Juilliard.
Magical Moments
We once heard a story about a dance studio owner who was considering closing her doors due to low enrollment. While on vacation in another State, she saw a teenage girl wearing one of her t-shirts. The girl wasn't one of her students so she asked her where she got the shirt. It turns out she is the cousin of one of the few students left at the studio. The shirt had been left behind on a recent visit. The owner took this chance encounter as a reason to keep the studio open for the sake of those who have stuck with it.
Your magical moment will more likely be something as simple as a parent calling to enroll saying they saw your dance studio t-shirt somewhere in the marketplace. It's those kinds of encouraging events that will surprise and delight you and keep your business going for years to come.
Custom dance studio t-shirts help your business stand out in the minds of your dancers and the rest of the community.